Pittaluga Static Mixers

ITALIANO
Tel (+39) 035 466246 - Fax (+39) 035 618710
info@pittamix.it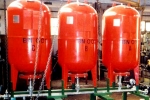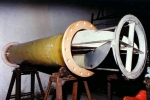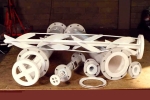 XP static mixers featuring best geometry for inline mixing of viscous liquids in laminar flow conditions.
VP static mixers: Designed for soluble liquid blending and for immiscible liquid dispersing. Excellent mixing performances under turbulent and transitional flow conditions. Suitable for gas-gas and gas-liquid mixing too.
X and XL static mixers: The traditional static mixers for turbulent flow conditions, suitable for sludges and liquids that would plug up a normal static mixer.
H series static mixers: Made of solid PTFE the H series static mixers are designed to dilute concentrated sulfuric acid.
WP static mixers: WP is the most economical static mixer for polyelectrolite preparation plants and for additives dilution. This series ranges from the NPS 20 to the NPS 50, in PP, PVDF and in PVC.
XPS-E Thermoprofiler: Made of 17-4 PH steel, its main application field is in Polymer production and extrusion. Its mechanical strength is several times higher than normal stainless steel. UNBREAKABLE !
XPS-I and HH Mixing Nozzles: for injection moulding to solve your plasticizing problems and obtain a perfect distribution of colour and additives.
Heat exchangers: For heating and cooling viscous products. High heat exchange coefficient. Choice among several design profiles, X, XP, KP, RP, XPL, or VP to cover all your processing requirements.
for furter details please see the
B. Pittaluga site
.