Useful sites
This page contains links to
:
l'Unione Europea
The European Union
L'Unione Europea in linea
The European Union On-Line
Codici banche, calcolatore e convertitori
Bank codes, calculators and converters
Ricerca codici Abi/CAB
Find Abi and CAB codes
Calcolatore finanziario
Financial calculator
Controllo Codice Fiscale
Check fiscal code
Convertitore generale
General converter
Il convertitore universale delle valute
The Universal Currency Converter

Giornali in linea
Newspapers

Quotidiani da tutto in mondo
Newspapers from all over the world
Pagine Gialle
Yellow Pages
US original
Yellow Pages
Collezione SBN
SBN Collection
(comprende le Pagine Bianche - includes White Pages)

Global Yellow Pages
Pagine Gialle italiane
Italian Yellow Pages
Elenchi telefonici di tutto il mondo
Worldwide Phone Books

Motori di ricerca
Search Engines

The Open Directory

An e-commerce directory for online shopping information.
Per i viaggiatori
Travel
Compagnie aeree: orari
Timetables: airlines
Ferrovie del Regno Unito ed Europee
British Railways - European Railways
Brevetti
Patents
US Patent and Trademark Office Home Page
Informazioni sui brevetti in Internet
Patent Information on the Internet

Dizionari in linea
On-line Dictionaries
The Merriam-Webster
Le Grand Dictionnaire Terminologique: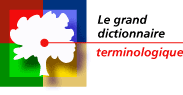 Dizionari e glossari specialistici
Dictionaries and glossaries by subject
Shareware & Freeware

FREEWARE HOME
MOONSOFTWARE
Utility .. utili
Handy utilities
Grafica, brochure, CD multimediali
Graphics, Brochures, Multimedia

grafica pubblicità stampa gadgets promozionali, web design, flash
graphics, publicity, brochures, web design, flash
tel./fax 0331 361397 - Cell. 333 3921394


Alchemy Mindworks

Creazione siti e traduzioni
Site Development & Translation

Vernondata
:
creazione, traduzione, ottimizzazione e manutenzione siti Internet. Traduzioni tecniche.
Website design, translation, maintenance. Technical translations. Project management
Sergio Mangiarotti:
Traduzioni tecniche dal tedesco in italiano.
Translations from German to Italian
.

e-passport
:
Siti monopagina in italiano e lingua straniera.
Multilingual minisites.

Software costruzione e traduzione siti
Web design and site localisation software

Stormdance
Flooring
Subflooring
Pavinord
:
Sottofondi civili e semi-industriali, pavimenti in resina
Semi-industrial and civil subflooring, resin flooring
Flooring Guide
: Informazioni sui pavimenti
Online Professional Flooring Resource